So Bill Stiernberg, the artist and level designer from Zeboyd Games, had suggested an art trade with me a couple weeks ago, and I just finished my half of the bargain tonight.
He opted to draw Arashi, which is here: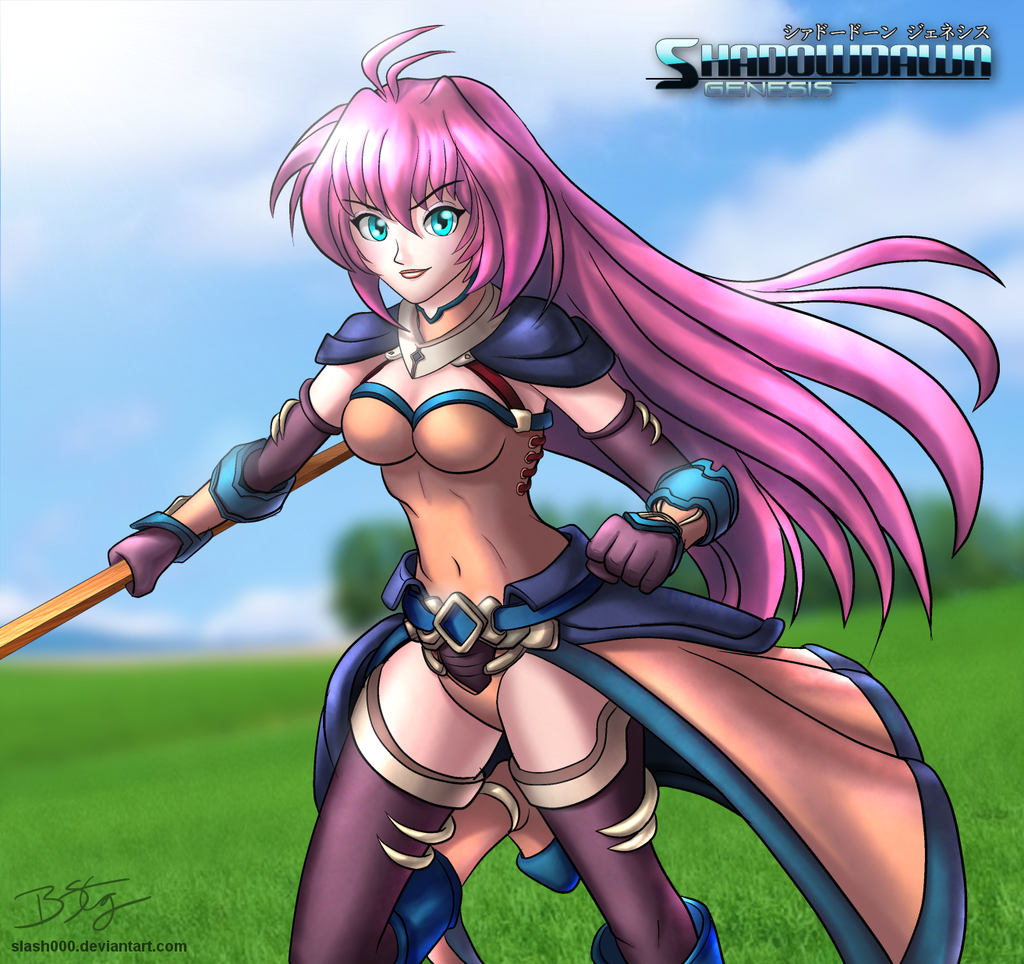 Original Link (be sure to give him a comment if you like it!): http://fav.me/d5to1w4
And I chose October, the Necromancer from Cthulhu Saves the World.  Here's my contribution to science :3
You can view this also on my deviantart page here: http://fav.me/d5ufkp6.  There's also a version of October without the background here: http://fav.me/d5uflce.
Hope you enjoy this little art trade, I certainly did. It's fun to study a character so much to be able to draw them, you really get invested in who they are and every little detail.
Now, it is time to get back to work on Shadowdawn: Genesis! I've been working nonstop on a playable demo, I just wish I could give a timeframe for when it will be available. I'm hoping not much longer.
Thanks for stopping by! 🙂